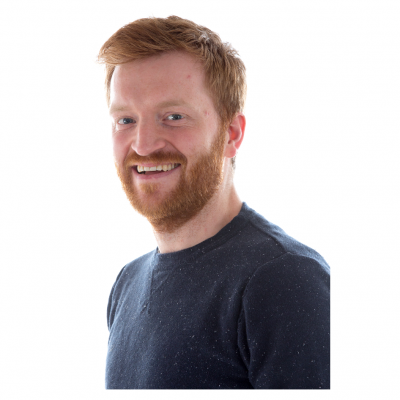 Chris Carter Promoted To Design Studio Manager
---
JMDA Design are pleased to announce the promotion of Chris Carter from Team Leader to Design Studio Manager. In his new role Chris will be responsible for JMDA's creative and resource management. He will also lead the company's European team of talented designers and engineers. He will also implement effective workflow management processes and manage the company's varied juvenile and child restraint design projects.
Chris joined JMDA in March 2014 as a Senior Product Design Engineer and since then has advanced through progressively more responsible positions, taking on the role of Team Leader earlier this year. Chris has also been responsible for new business development and has played a key role in growing the business by 30-40% year on year since 2014 when he joined the company.
To his new role Chris brings an aptitude for both mechanical engineering and human factors in the design of user centric, marketable and innovative products. Chris has over 10 years industry experience working on a wide variety of projects for big brands as well as SMEs and starts ups. He is committed to the delivery of commercially successful, quality-led product design.
Talking of his promotion to Design Studio Manager Chris explains, "I am very pleased to have been given the opportunity to become JMDA's Design Studio Manager. In my new role I will be managing our UK and Italian designers and will also play a supportive role in their career development and progression. Having worked closely as part of the team and through my role as Team Leader I have built synergy within our diverse skill sets, setting goals and organising day to day business operations and distribute resources efficiently." He adds "I look forward to supervising JMDA's design projects from start to finish, appropriately managing budgets and timescales to ensure customer satisfaction. I will also continue to grow JMDA, putting in to place effective strategies to develop new business opportunities with clients around the world to further expand the company's already impressive portfolio."
Chris is highly skilled in the use of advanced surface and solid CAD modelling and in the engineering design of juvenile market-ready products including car restraint systems, car safety seats and strollers. As he transitions to his role as Design Studio Manager over the coming months he will share his technical knowledge of juvenile consumer goods with the team as well as his understanding of complex industry and CRS regulations.
For further details about Chris Carter and his recent promotion to Design Studio Manager please call +44 (0) 1386 426100, alternatively email [email protected].