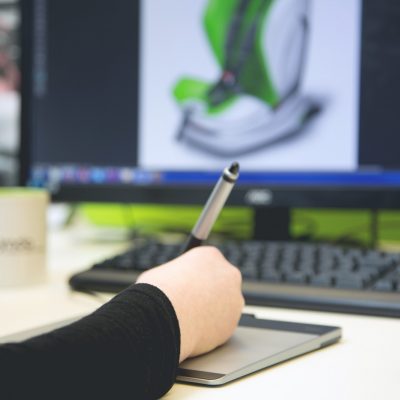 Creating an award-winning concept during the design process
---
Our 30 years' experience at JMDA Design ensures we are experts in initial concept creation to inspire, motivate and energise a product design project.
Initial Concept Creation
This is the stage where the initial concepts take shape, following on all the ideas, suggestions and notes that were collected early on in the design process, during the briefing and mood board stage. Designers usually work freely here, exploring new solutions, shapes, patterns, colours and innovations. A further refinement and revision with the rest of the team will then help to shortlist the best ideas to bring forward and refine for a final presentation to the customer.
The final design review is fundamental for creating well thought-through products that are coherent to the initial brief explored with the customer, as well as responding to the budget imposed to the specific project. Another advantage is also having multiple different perspectives and points of views, a second pair of eyes as it can be all too easy to lose track and focus on the original goal, in the pursuit of the ultimate shape and form.
Designed to create maximum market penetration
An important part of being a designer is understanding that the project you're working on will be for a variety of final users in the marketplace, each with their own perks and unicity. Therefore, designers must take into account all the possible combinations of people that will use their final product, in order to create something new, innovative and yet easy to use for everyone.
Especially in the industrial design world, this is usually done through the use of percentiles, where average anthropometric dimensions are factored in during the design process and/or specifically tuned for a target market to be hit.
During this phase, designers will use every possible tool in their arsenal to express their ideas and progress it to a substantial level. These can include hand-sketching, via markers, pens, pencils, etc…, digital sketching tablets, CAD modelling, 3D Rendering with specific software and, in some cases, even rough 3D prototypes and mockups, to test for instance, the ergonomics or functionality of specific areas. This is also where the client will be invited to review and confirm the direction taken, and can consist of multiple stages, depending on the degree of complexity and personalisation the client wants to have on the project.
If you are looking to develop a new product, whatever your stage in the product design process, register for our next live webinar for a unique insight into how JMDA Design bring award winning products to market > https://register.gotowebinar.com/register/5873222101701179406