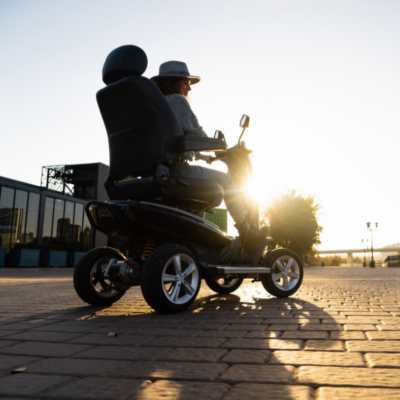 New webinar explores design in the accessibility and mobility industry
---
JMDA Design's next live webinar on Thursday 25th May at 1pm BST, focuses on product design in the accessibility and mobility industry with an insight into integrated styling as a way of capitalising on new trends to drive consumer demands.
'Function over form' has been the classic theme for product design in the accessibility and mobility industry but new technology, especially battery technology provides a springboard for fresh and innovative styling, to aid differentiation in a growing marketplace.
Walter Mosca, Industrial Design Director at JMDA Design says, "In our next live webinar we are looking at not only how integrated styling can create impact, it can also drive consumer demand and help a product in the accessibility and mobility industry standout from the crowd. With the success of the e-scooters helping to remove the stigmatism of battery powered mobility, in our webinar we look at how new technology and product design can increase sales in the wider market."
With over 30 years' experience in product design, JMDA Design is an multi award-winning team focused on creative design and safety, in an everchanging world. Working within the accessibility and mobility sector, JMDA are committed to delivering product design projects which are fit for purpose, solving everyday challenges with unique styling.
To register for the new JMDA mobility and accessibility webinar please click here https://register.gotowebinar.com/register/8937086027959781974 , alternatively for more information please call Chris Raynor on 01386 426100 or email [email protected].