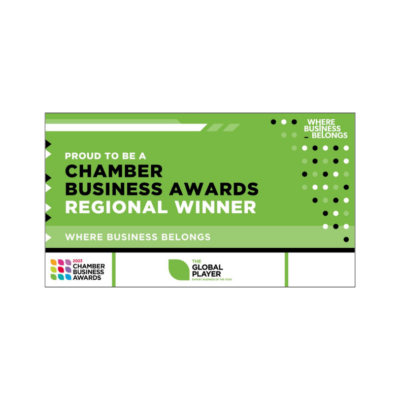 JMDA Regional Winners at British Chamber of Commerce Awards
---
JMDA Design are delighted to announce they have been selected as the British Chamber of Commerce Regional Winner in the Global Player category, Export Business of the Year. The product design consultancy with their Head Office in Pershore, Worcestershire, will now progress to be a national finalist, with the winners being announced on Wednesday 18th October.
This regional win follows celebrations at JMDA winning International Trade Business of the Year at the Herefordshire and Worcestershire Chamber of Commerce Business Awards in June. Now progressing to the National Awards following winning the regional category, JMDA Design demonstrate that their services in the nursery product design industry are world leading.
"It's another truly momentous occasion in the 32 years since the business was founded," said Chris Raynor, Operations Director of JMDA Design. "We are so honoured to have been selected as Regional Winners in the British Chamber of Commerce Awards. The teams in the UK, China and Italy, are thrilled with the new award and we all look forward to the National Awards later this month".
As well as business awards, JMDA Design have recently celebrated two of their designs winning iF Design Awards and also Red Dot Awards, which are deemed to be the highest accolade in the product design industry. With 2023 being considered one of the most significant in the company's history, JMDA have ambitious plans for growth in 2024 with further announcements planned later this year.
If you would like to find out more about JMDA Design becoming Regional Winners in the British Chamber of Commerce Awards, please call 01386 426100 or email [email protected].