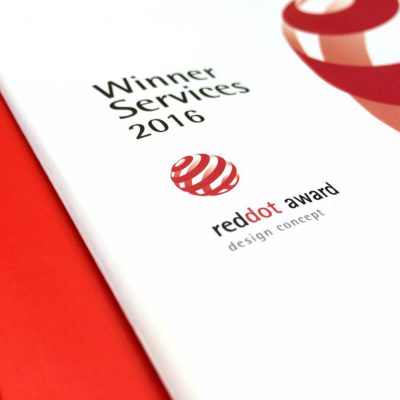 JMDA Win Prestigious Red Dot Design Award
---
British design consultancy JMDA has confirmed its reputation for the highest standards of design by being awarded a prestigious 'Red Dot: Design Concept' Award.
The award was received having developed a progressive and innovative child car seat. The Red Dot Awards, are the Michelin stars of the design world, involved 4,968 entries being reviewed, with judges awarding the Red Dot Design Award to only 6.1% of entries.
Full details of the award winning design will be disclosed at the award ceremony in Singapore on the 22nd September, where JMDA's Shanghai Office Manager Jason Song will proudly receive the award for the JMDA design team. This exciting design will also be on show at Kind and Jugend, the leading global exhibition for children's first years, in Cologne in September.
Having received the news of the award, Managing and Creative Director, Derrick Barker is thrilled saying "What a great achievement for the whole team at JMDA Design! We've worked hard to build an excellent reputation for innovative, dynamic design and this design demonstrates our capability and strengthens our standing within the product design world".
He adds "In our 25th year in business this really has been the red cherry, or should I say Red Dot, on top of the Birthday Cake!"
The 'Red Dot: Design Concept' Award recognises innovative products that showcase an incredibly high level of innovation, design excellence and strong aesthetic consideration.
For further information regarding JMDA's Red Dot Award email [email protected] or call +44 1386 426100.