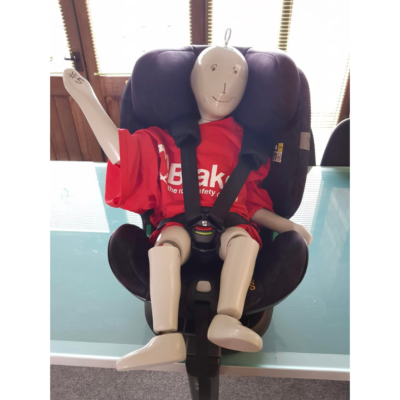 JMDA Design Supports Road Safety Week 2023
---
JMDA Design has supported Road Safety Week for many years and as global leaders in designing child car seats, the drive to highlight safety on our roads has never been stronger.
Road Safety Week 2023 which runs from 19th to 25th November, is organised by Brake, the road safety charity, with this year's campaign focused on speed. It is estimated that five people die on UK roads every day with excessive speed being a defining factor. Every time road users drive faster than the speed limit, or too fast for the road conditions, the risk of a crash increases and in turn so does the risk of injuries and fatalities.
This year JMDA Design have donated to Road Safety Week to aid the outstanding work Brake does to bring about awareness of road safety issues. Chris Raynor, Director at JMDA Design explains, "Road Safety Week is always firmly in our calendar, whether it's fundraising or highlighting certain aspects of traveling more safely on our roads, we fully support the initiative. We have now designed 125 child car seats, with many award-winning products which push industry boundaries to create even safer designs. Road Safety Week will continue to be an important part of our message to support safer travel on our roads".
Road Safety Week 2023 focuses on the need to reduce speed and invites thousands of schools, organisations and communities across the UK to get involved to help share important road safety messages, remember people affected by road death and injury, and raise funds to help Brake care for more road victims and campaign for safer roads for everyone.
If you would like to find out more about JMDA Design supporting Road Safety Week 2023, please call +44 1386 426100 or alternatively email [email protected].