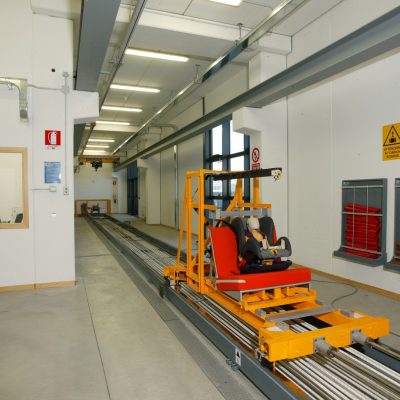 Dynamic Testing & Independent Risk Assessment Services
---
Building on their service capability to dynamically test child restraint systems (CRS), JMDA DGS Design are now expanding their crash test service to include a wide variety of products as an independent risk assessment service. This is following reports in 2019 concerning dangerous car seats supplied by retailers.
The EU is increasing the resources, responsibilities and effectiveness of the Market Survey Teams to seek out poor quality and defective products. Under EU law, importers, distributors and retailers are exposed to a high degree of risk and liability, in the event that a car seat is found to fail regulatory and safety performance requirements. Through the services on offer by JMDA DGS, one can verify test performance and mitigate against poor quality and safety product before entry into the market and during sales.  Having a trusted partner to provide independent testing, reviews and reports is an essential service.
Our independent risks assessment services include:
*   Crash tests dummies to evaluate product structure, integrity and overall dynamic performance.
*   FMEA (Failure Mode & Effects Analysis) by experts digging deep into the design features and functions and product quality to identify high risk areas.
*   General product reviews against regulations, ADAC criteria, industry and market expectations and EU General Product Safety Directive.
For further details about JMDA DGS independent risk assessment services, please call +44 (0) 1386 426100, alternatively email [email protected] or [email protected]