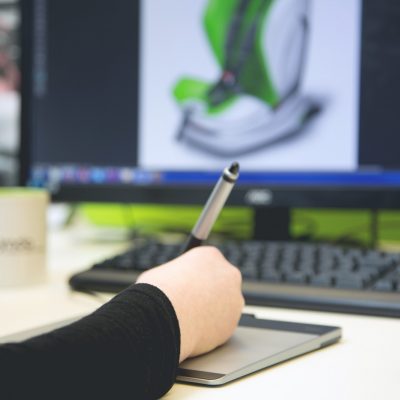 Industrial Design / 3D Visualisation Internship (8-12 weeks)
---
Industrial Design / 3D Visualisation Internship (8-12 weeks)
Pershore, UK
JMDA is an award-winning, UK-based product design consultancy. Bucking the trend in this COVID situation, an opportunity has opened for an industrial designer to join our dynamic team for a paid internship, with the potential for a permanent position.
If you're an exceptional and highly motivated designer in the making, with a desire to make a difference, we want to hear from you!
We're looking for an enthusiastic, talented design student to join our team at an exciting time for JMDA, working on adding new concepts and visuals to our established portfolio of existing ideas, and supporting us in progressing the brand into the future.
The position is open to 2nd or 3rd-year students looking for industry experience. This is a great opportunity to further improve your 3D CAD skills, working closely and learning from our experienced Industrial Design team.
Skills and Experience:
We're looking for a student who has the following:
Proven experience working with Keyshot;
A great eye for details, to create realistic and appealing static 3D renderings;
The ability to put together basic animations, like camera/model parts/light movements, exploded views and similar;
Proficiency in Premiere Pro and After Effects are also highly appreciated for the post-processing stage;
Knowledge in 3D CAD software (ideally Solidworks) would be highly advantageous;
Experience with the Adobe 2D Creative Suite (Photoshop, Illustrator, InDesign) to support the creative team.
Other requirements:
Must be a UK resident or possess an EU working visa;
Clean driving license and independent means of transport is essential due to our rural location.
As an industrial design intern, you will work on projects for a broad range of international clients, predominantly within the juvenile industry.
You will be expected to contribute to various phases of the ID process, applying your skills from university to create unique product designs. You must be a team player, ready to share in the demands of a small business and willing to support across all areas.
Application:
To apply, please send your covering letter, CV and portfolio to [email protected]
NO AGENCIES, NO PHONE CALLS PLEASE