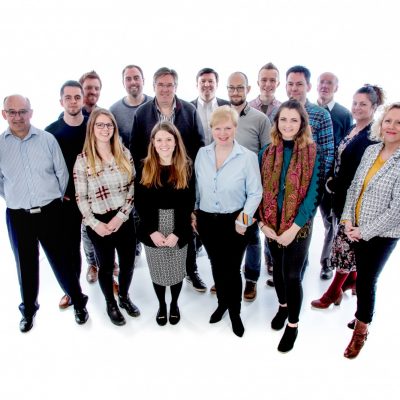 Recruitment Drive Supports JMDA's Growth & Expansion
---
British product design consultancy JMDA continues to expand and is seeking two new experienced Mechanical Engineers to join the team. Based at JMDA's HQ in Worcestershire, the recruitment of these two positions will support the next phase of the company's evolution.
The leaders in progressive CRS design, JMDA are seeking to recruit a Senior Mechanical Design and Production Engineer as well as a Senior Mechanical (Plastics) Design Engineer. Over the past 27 years, JMDA have supported entrepreneurs, start-ups, SMEs and large blue-chip clients from countries around the globe. The company's creative vision and technical excellence, coupled with a tailored, customer focused approach to each project allows JMDA to deliver cutting edge solutions that exceed expectation.
Chris Carter, Design Studio Manager responsible for overseeing recruitment at JMDA explains, "We are a growing team and we're very proud to announce we'll therefore be recruiting two experienced Mechanical Engineers to join us. These positions provide a unique opportunity for two talented and motivated individuals with ambition and global reach to join an award-winning design consultancy. JMDA are focused on innovative design and engineering excellence." He adds, "As Mechanical Engineers, the successful candidates will be expected to contribute to various phases of the product development process and apply their knowledge and experience to engineer robust, feasible, production ready product designs. Both roles require a degree in Mechanical Engineering, Design Engineering or a related discipline. There is career development potential as well as the opportunity to work on products with recognised brands."
JMDA value career development and place a strong emphasis on training and career progression. Chris Carter was promoted to Design Studio Manager in August this year and Philip Tierney has recently accepted a promotion to Team Leader. Philip will manage the delivery of complex projects and oversee the research and planning, industrial design, mechanical engineering, prototyping, production and manufacturing stages of each project. He will be responsible for a team of creative designers and engineers and be required to coordinate tasks effectively to deliver a complex brief to fruition.
For full job descriptions of both Mechanical Engineer roles and for further application details, please visit the careers page of the JMDA website, alternatively call +44 (0) 1386 426100, or email [email protected].