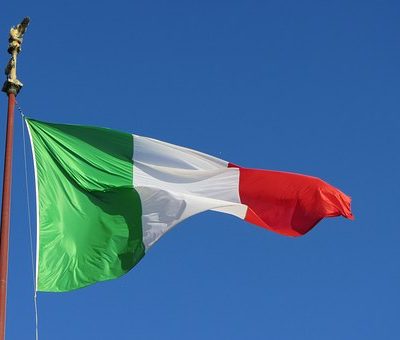 JMDA Advise on New Italian Car Seat Safety Law
---
A new law passed by the Italian Senate recently means it will soon be obligatory for child car seats to be installed with electronic safety alarms. It is hoped this will help to prevent small children from being left in automotive vehicles.
Experts in CRS design, from concept through to full manufacture, JMDA are making the industry aware of the new law recently passed by the Italian Senate. The new law will mean child car seats used in the country will soon have to be fitted with electronic safety alarms. Following a number of fatal incidents in Italy over the past few years, a new law has been passed by the Lower House of the Italian Senate which will require all child car seats to be fitted with electronic safety devices as of 1st July 2019.
These electronic safety devices aim to alert parents and carers to the presence of the child in the car seat. It is hoped this will prevent children from being left unattended in closed vehicles for extended periods of time. The law will apply to drivers of vehicles registered in Italy or registered abroad and driven by residents in Italy.
JMDA Design's Creative and Managing Director Derrick Barker explains, "The new CRS law passed in August by the Italian Senate is big news. Our clients may well be wondering how this will affect the design and manufacture of new Child Restraint Systems (CRS) for the European market." He adds, "If this law proves successful in reducing the number of fatal incidents involving children being left unattended in vehicles in Italy, it may well be adopted by other European countries and eventually by the rest of the world. We are working closely with our Italian colleagues from DGS Project and bringing new information as it is released to our customers. Anyone concerned and keen to talk through the new regulation and its impact on the CRS industry should get in touch."
JMDA formed an Associate Partnership with DGS Project in May earlier this year. Based outside Bologna in Northern Italy, DGS project have many years of experience in the full design and development for manufacture of CRS. They are also specialists in the design of comfortable, lightweight and safe children's bicycle seats. This Associate Partnership allows JMDA to further expand their global design resource and engineering capability with on the ground resources and support from the team in Italy. With regards to the new CRS safety law, DGS Project and JMDA will work together in order to provide the very best support to those clients looking to design, manufacture or sell CRS to the Italian market.
For further information and advice regarding the recent law effecting child car seats passed by the Italian Senate, please call +44 (0) 1386 426100, alternatively email [email protected].