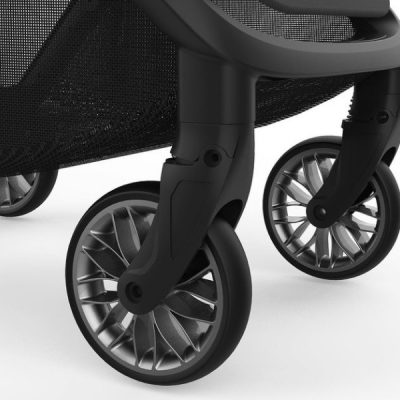 Is integrated styling a key factor in stroller design?
---
The stroller industry has seen a dramatic increase in sales, particularly online due to the impact of the COVID-19 pandemic and with this the drive for uniqueness, attention to detail and overall integrated styling. The saying 'you never get a second chance to make a first impression' has never been more relevant as it is in the current stroller market with manufacturers demanding a high level of creative styling and integrated stroller design to meet consumer demands.
Attention to detail in stroller design
Just like other products which have mechanical parts such as engines, frames, suspensions, that are exposed and not covered by plastic elements, detailing is very important. Every component deserves the utmost attention and cannot be left undesigned, or it will stick out like a sore thumb. All details in stroller design can be a massive game-changer from the competition and aid differentiation. Where there is a single component that is usually left from other strollers, this can change the look and feel of a complete style and result in a winning design.
Integrated styling creates impact
In striving for uniqueness, the importance of integrated styling is a massive emphasis on having every single element of the stroller reflecting a cohesive design around the overall styling of the stroller itself. Big name brands in the automotive sector have recently been facing criticism from the specialised media outlets, for being a poorly put-together cocktail of separate elements that look like they were styled by a team of completely different designers.
The Chinese stroller market has long embraced integrated styling which echoes their mindset to create "harmonious" and "balanced" products. Manufacturers are more adamant in style patterns that repeat over the whole stroller, tying up together all the key parts of the stroller's body.
As specialists in designing strollers, we understand the importance of attention to details and integrated styling and with 30 years' experience in product design we know how to turn innovative ideas into profitable products. If you would like to find out more about integrated styling by working with JMDA Design, please call +44 1386 426100 or alternatively email [email protected].