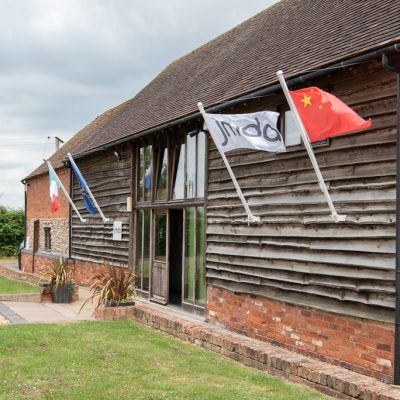 JMDA Design 100th car seat on Road Safety Week
---
JMDA Design officially announce they are designing their 100th child car seat on Road Safety Week, the biggest road safety awareness event which runs from 18th to 24th November. As one of the global leaders in designing child car seats, JMDA Design which was established 28 years' ago continually strives to increase road safety and help to reduce serious injury from road traffic accidents.
In the latest series of achievements, JMDA Design mark a very special landmark on Road Safety Week as the team develop their 100th child car seat. With an expanding team of product design engineers and a continual stream of innovative projects to take from concept through to manufacture, Queen's Award winners JMDA Design reflect on their impact on the local community and industry, and their commitment to road safety on a global level.
Derrick Barker, Founder and Director at JMDA explains, "Road Safety Week is always a key date in our calendar and brings home to us, why we do, what we do. Every child car seat we design, we aim to make even safer than the last. In our history of child car seat design, we are now proud to be working on our 100th project." He adds, "Our passion for raising awareness for road safety is expressed in the team's work every day, but Road Safety Week is a time for reflection and pushing the boundaries of design, to help reduce deaths and serious injury from road traffic accidents".
Brake, the road safety charity, founded Road Safety Week in 1997 as an annual event to raise awareness about road safety and promote steps that everyone can take to stop these needless deaths and injuries year-round. JMDA who have won The Queen's Awards for Enterprise for International Trade 2019 for growth and their commitment to car seat industry, are also specialist product design engineers for other safety products such as smoke alarms, first aid boxes and stairlifts. With many new projects in the pipeline, JMDA Design will continue to expand in 2020.
For further details about JMDA and their full product design capabilities, please call +44 (0) 1386 426100, alternatively email [email protected].