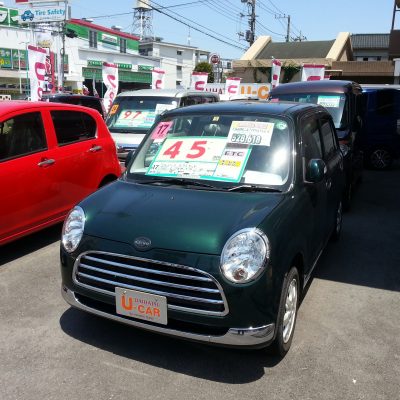 JMDA Vehicle Compatibility Research Team Visits China and Japan
---
JMDA's Vehicle Compatibility Services team has further expanded its unique child car seat vehicle compatibility database following research trips to China and Japan.
The expanding Vehicle Compatibility Services division of JMDA has recently undertaken a combined research trip to both Tokyo and Shanghai in order to expand the database and knowledge about the many vehicles unique to these markets. The increasingly popular Kei-car segment was once again a focus for the team in Japan, but various other popular passenger cars unique to the region were also inspected and added to the rapidly-expanding database. Kei is a Japanese category of small vehicles, including passenger cars, micro-vans and pickup trucks, which make them very popular in Japan's often crowded urban and suburban areas. These and other types mostly unique to Japan make up over 60% of the passenger-car sales in the country.
China continues to expand its domestic car manufacturing industry and the team was particularly impressed with the latest range of small and medium SUVs which are now leading the sales charts of domestic brands in China. The stylish designs and high-tech interiors as well as the increasingly common fitment of child safety devices in many of the vehicles from brands such as Great Wall Haval and GAC show how these popular Chinese car brands are offering very strong competition to the international companies selling cars in China's huge passenger-car market.
JMDA now has a highly comprehensive database of vehicles specific to these regions, which provides it with a unique advantage in CRS research and in offering services for assessing the compatibility of child restraint systems potentially offered in these markets. Alongside these regions and its long-established, comprehensive European database, JMDA will continue to expand this capability and expertise to include other major regions of the world.
JMDA wishes to thank the representatives from Daihatsu, Honda, Mitsubishi, Subaru and Suzuki motor corporations for their assistance, as well as the UKTI team at the British Embassy in Japan for their excellent support in arranging the Tokyo visit. For a detailed insight into our Vehicle Compatibility Services please call +44 1386 426100 or email [email protected]