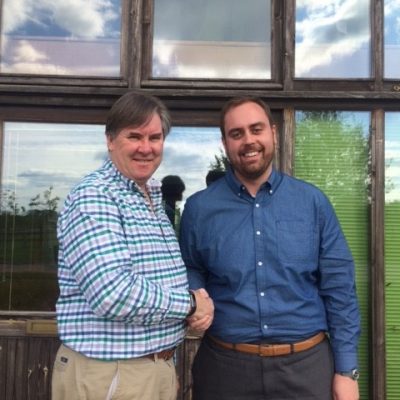 JMDA Welcomes New CAD Engineer Into The Fold
---
JMDA Design are pleased to welcome experienced CAD Design Engineer Tom Warrender who has recently been appointed to support the company's growing dominance within the child car seat industry.
Tom, who lives locally, will join the UK team based in Pershore, Worcestershire. Besides working on a variety of challenging projects designing products for the consumer market, Tom will utilise his experience in CAD design to support the complex development of child restraint systems. Tom joins the team after a successful career at Bekbane Ltd in Kidderminster who supply sheet metal fabrications for machinery protection systems.
Tom explains 'I have been made very welcome by the team at JMDA. Besides being very friendly, everyone seems very approachable and willing to help me settle in'. He adds 'I am very much looking forward to the challenges that lie ahead of me as a CAD Engineer with a leading product design consultancy. I look forward to enhancing my understanding of CAD design for the development of child restraint systems and nursery products as well as electronic and electromechanical products too'.
Winning a Red Dot Award for design concept for the YKO Smart CRS last year, demonstrates innovation leadership and has meant that JMDA Design are now recognised as a leading authority in the design of children's car seats. With this accolade comes the attainment of more design projects which inevitably requires more resources and the knowledge of experienced staff who can support the company's growth and expansion.
For more information regarding the appointment of Tom Warrender please call +44 (0) 1386 426100 or alternatively email [email protected]