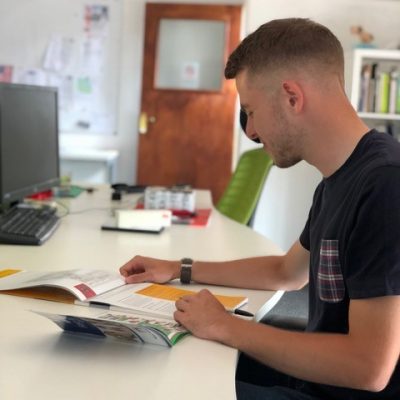 JMDA'S Commitment To Staff Training And Development
---
JMDA place a huge emphasis on employee training and professional development and encourage staff to acquire additional skills, be it through training courses, informative workshops or seminars. Keen to be an ambassador for health and safety in the workplace and further his knowledge of health and safety legislation, Industrial Designer Rob Jones recently attended an 'Emergency First Aid at Work' course run by Herefordshire and Worcestershire Chamber of Commerce.
The day long 'Emergency First Aid at Work' course held at the Chamber's offices in Worcester last month aimed to equip employees with the skills to administer basic first aid to someone who is injured or becomes ill whilst at work. Delivered in a classroom setting, the course offered basic emergency first aid teaching and covered the steps required to treat common injuries including burns, breaks, strains and sprains. During the course participants were encouraged to practice CPR and test their first aid understanding through practical assessments, engaging role play scenarios and fun Q&A sessions.
Industrial Designer at JMDA Rob Jones who is based at JMDA's headquarters in rural Pershore, Worcestershire explains, "I found the 'Emergency First Aid at Work' course extremely interesting. I now feel confident in delivering first aid and CPR to colleagues should the need arise. Being semi-rural, it's essential that staff are competent to administer first aid competently and that we refresh our skills regularly." He adds, "The course was delivered very well, besides being very engaging and interactive there was plenty of opportunity to ask questions. I'm pleased to have a wider understanding of CPR, seizures and choking, and I am now confident to treat a patient for shock. The training has certainly enhanced my first aid knowledge and will undoubtedly support me in my role as Employee First Aider at JMDA."
Besides 'Emergency First Aid at Work' courses, JMDA staff members have in the past attended 'Fire Marshal', 'IOSH Working Safely' and various Project Management training courses which have been run by the Chamber.  JMDA are helping to build the team's skillset, which will benefit the company going forward as they continue to deliver market ready product design solutions to their global client base.
For further details about JMDA and their staff training, please call +44 (0) 1386 426100, alternatively email [email protected].