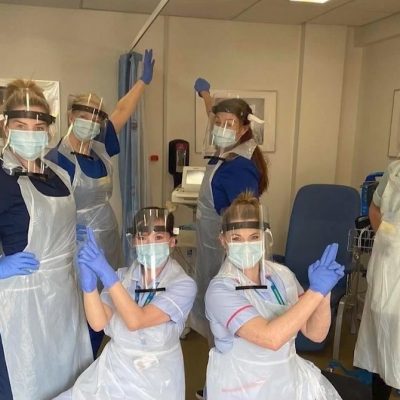 Solid Print3D Project Donates 11,774 Face Shields
---
What a pleasure it is to announce that the project by Solid Print3D, to help supply face shields to health workers across the UK, has resulted in a grand total of 11,774 units being donated. JMDA who were an active volunteer during the initiative, making components on their inhouse 3D printer, is thrilled that their support added to the combined total.
As soon as the pandemic gained pace, it was clear to see there was a shortage of PPE across the healthcare sector with little time to respond to spiralling demands. Joining forces with businesses across the UK, the lifesaving project kickstarted by Solid Print3D, called for owners of 3D printers to switch their usage to producing elements for face shields.
Cherril Barker, Co-Founder & Director at JMDA says "What an amazing achievement by all the volunteers including the JMDA team, but a special congratulations must go out to Solid Print3D.  Without their motivation to drive this project forward, none of this would have been possible". Cherril adds, "We're certainly not out of the woods yet when it comes to COVID-19, but through the grit and determination of projects like these, we'll get through this difficult time together".
Always keen to give back to the community in whatever way they can, JMDA Design have had an extraordinary 12 months since winning The Queen's Award for Enterprise. Moving forward the team will continue to drive innovation in product design but always continuing to support local causes.
For more information about the Solid Print3D face shield initiative, please give Derrick Barker a call on +44(0) 7831 464044 or alternatively email [email protected].