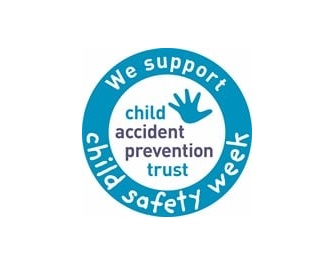 Supporting Child Safety Week 7th – 13th June 2021
---
Child Safety Week which runs from Monday 7th to Sunday 13th June is an important week for the JMDA Design Team as specialists in child car seat design and nursery products. In our 30th year of business, Child Safety Week as never been more relevant to the team as we are currently designing our 110th child car seat.
Throughout the evolution of child car seat design, JMDA Design has been a front runner in developing unique products that push the boundaries of innovation, yet continually making travelling in cars safer for children. Child Safety Week is an annual community education campaign run by the Child Accident Prevention Trust (CAPT), acting as a catalyst for thousands of safety conversations and activities UK-wide. The key to Child Safety Week is raising awareness for the more common causes of accidents and that includes road safety issues.
Chris Raynor, Head of Vehicle Compatibility says "Child Safety Week is an important event in the calendar for JMDA as it's core values are at the heart of everything we do as product designers, to help shape a safer world. Our increased usage of our dynamic CRS testing with our Associate Partnership with DGS-Project in Italy, further demonstrates our commitment to designing and developing safer child car seats".
As the only European design consultancy with a dedicated internal test rig capable of dynamic testing CRS designs in-house, this service further strengthens our mission to design even safer products. Having our own direct access to CRS dynamic testing services in Italy, gives our global client base the ultimate development environment in which to test prototypes and run experimental tests, saving time and money. Not only this, but our design team can check designs meet certain performance requirements, which provides a baseline level of safety, and we can also carry out beyond the limits testing. Besides improving efficiency, testing designs in this manner increases confidence and reduces time during final validation stages of the project.
If you would like to find out more about how JMDA are increasing child safety through the expansion of our internal test rig services please call +44 1386 426100 or alternatively email [email protected].