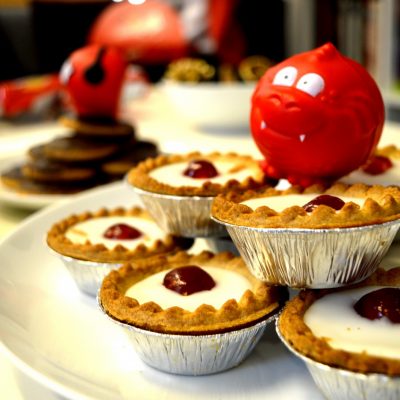 Code Red for JMDA Comic Relief Day!
---
On Friday 24th March, in support of Comic Relief, staff at JMDA Design's headquarters fundraised £155 by coming to work dressed in red, wearing official 2017 red noses and feasting on a selection of tasty 'red nose' themed cakes.
No stranger to fundraising for charity, JMDA Design decided this year they would raise money for Comic Relief. Members from the team came to work dressed in red and wearing this year's official red noses, paying £5 for the privilege. In total, JMDA Design who are based in Pershore, Worcestershire, raised a grand total of £155 for the charity which has a very simple vision – a world free from poverty!
JMDA are passionate about supporting charity fundraising events wherever possible. Besides being corporate sponsors and supporting the work of Wooden Spoon- the children's charity of rugby, the team have also held various cake sales for Children in Need in previous years.
Comic Relief are a UK based charity who through their many fundraising campaigns, aim to tackle the root causes of poverty and social injustice across the world and use the power and influence of their brand to raise awareness of issues where they feel they can make the biggest impact.
Cherril Barker, Financial Director explains 'The team love fundraising for charitable causes and embrace challenges with so much enthusiasm. We all very much enjoyed coming to work dressed in red clothing.' She adds, 'In celebration of our recent prestigious Red Dot Award and in support of Comic Relief, we also enjoyed a selection of cakes, humorously decorated by the team with cherries to mimic 'Red Dot' Awards and red noses!'
British design consultancy JMDA confirmed its reputation for the highest standards of design by being awarded the prestigious Red Dot Award for Design Concept last September. The award recognises innovative products that showcase an incredibly high level of innovation and design excellence and was received for the team's design of a progressive Smart CRS child car seat.
For more information about JMDA and their innovative and award winning design of child restraint systems, please email [email protected] or call +44 (0) 1386 426100.