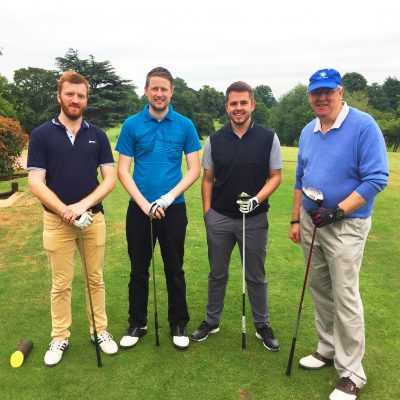 JMDA Tee Off At Nursery Today Golf Event
---
JMDA's keen amateur golfers enjoyed the annual Nursery Today golf event held at Puckrup Hall last week, demonstrating their ongoing support to the industry.
Nursery Today is the leading UK trade publication which features industry news, product reviews and nursery trade information, aimed at independent retailers, suppliers and manufacturers of infant nursery products. JMDA has long been a supporter of Nursery Today Magazine regularly appearing in the publication and were privileged to have been invited to their annual golf day held on June 27th, 2017.
This year's golf day organised by Nursery Today was held at Puckrup Hall Golf Club, consisted of a challenging 18-hole, par-70 championship course located near Tewksbury, Gloucestershire.
Talking of the event last week, Rob Jones, Product Designer at JMDA explains "The day was thoroughly enjoyed by all with the Texas Scramble team event particularly enjoyable. Supporting the nursery industry in all aspects of product design is very important to us, as market intelligence helps us push the boundaries of nursery product design concepts. The course at Puckrup Hall was in fantastic condition and a big well done and thank you must go out to Malcolm at Nursery Today for organising such a successful day."
JMDA Design Ltd are an innovative global consultancy for Child Restraint System (C.R.S.) design, development and compliance. Besides designing children's car seats for all age groups, the company also pride themselves in delivering a fresh approach to the design of practical nursery products such as highchairs, toys and strollers.
For more information regarding JMDA's design of child restraint systems and nursery products, please call +44 (0) 1386 426100 or alternatively email [email protected]