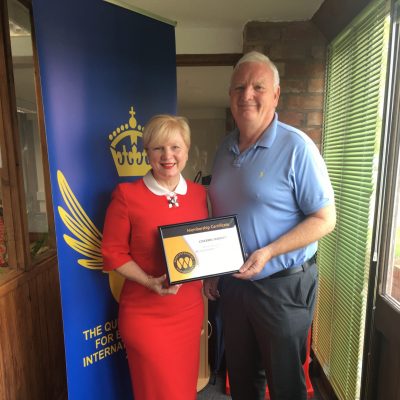 Cherril Barker becomes a Worcestershire Ambassador
---
Cherril Barker, Co-Founder of Queen's Award winning JMDA Design, has been elected as a Worcestershire Ambassador, joining elite business leaders who are committed to the growth and success of industry and local causes across the county.
In a whirlwind year of successes at JMDA Design, Cherril Barker has not only shown significant contribution to international trade by winning a Queen's Award but also years of contribution to the Worcestershire business community and ongoing charity work.
Cherril Barker, Finance and Marketing Director at JMDA Design, explains what becoming a Worcestershire Ambassador means to her, "I'm delighted to become a Worcestershire Ambassador and continue supporting the county. In our 28th year in business we've have always tried to support local businesses and we're renowned for our fundraising events for local charities." She adds, "Next year is a big year for the Worcestershire Ambassadors who will celebrate being established 20 years. I'm looking forward to getting involved and further supporting Worcestershire for the good of both businesses and the local community".
Kevin Powell, the Chair of Worcestershire Ambassadors presented Cherril her membership pack this week to officially welcome her to the organisation. Their work involves promoting Worcestershire, supporting investment into the county and raising awareness for local charities.
For more information about Cherril Barker becoming a Worcestershire Ambassador, please call +44 (0) 1386 426 100, or email [email protected].