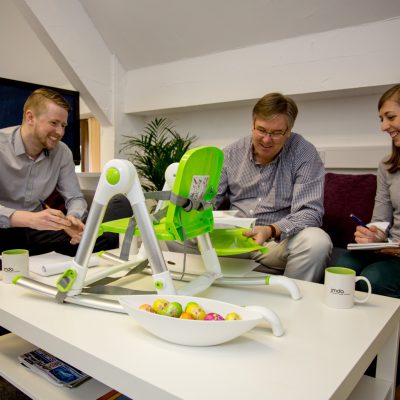 Expansion Plans For JMDA Design
---
JMDA Design continues to expand and expect to grow a further 35-45% in 2015-2016, which further reflects their global dominance in the design of child car seats and other innovative design products.
JMDA with their UK Head Office in Pershore, Worcestershire, and a secondary office in Shanghai, China, have over 25 years' experience in the design, development and support of highly innovative products to clients around the globe. Having been seen as the experts in child car seat design and safety regulations for many years, they have a wealth of experience and invaluable resources available to clients.
This image as the 'go to' company for product design has contributed to their growth over the last three years. With the need to expand the design team both in Pershore and in Shanghai, JMDA have recruited three new designers in addition to a work placement student, which is part of a long term recruitment plan to support the expansion of the company.
Derrick Barker, Managing Director at JMDA Design explains "We're delighted to announce our plans for expansion, with new staff and new projects. In the last three years we have grown in all aspects and have recently won a major car seat design contract in Korea which will further support our plans". He adds "We are seen as a leading authority in designing children's car seats and now we aim to grow our design portfolio into other areas too. The Trunki Boostapak, Stannah Stairlift and Flippa Folding Dining Booster to name just a few, are all innovations that were designed here in our offices in Pershore, so we have a lot to be proud of. Our growth has created and will continue to create, many new local jobs, which is great for the local economy too".
JMDA design and develop products with the highest level of quality and integrity, with innovation that is always backed by rigorous testing and regulatory compliance. The achievements of JMDA have been recognised with an impressive string of awards including Winner of the Progressive Preschool Innovation Award in 2014 for the Flippa Folding Dining Booster, Finalist of the Hereford and Worcestershire Chamber of Commerce International Business Award 2012 and Winner of the International Business of the Year Award 2010.
For more information about JMDA's plans for growth email [email protected] or call +44 (0) 1386 426100.