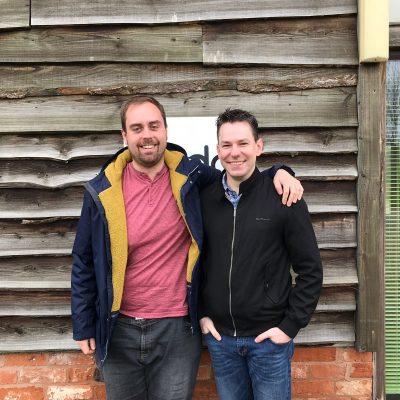 JMDA Brave The Heights For Brake
---
In support of national road safety charity Brake, two courageous JMDA volunteers will brave the heights and participate in Brake's upcoming Zip Line Challenge on 2nd June 2018.
The Zip Line Challenge, taking place at Zip World, Penrhyn Slate Quarry, located near Bethesda in North Wales, is the longest Zip line in Europe and the fastest in the world. Senior Design Engineer Phil Tierney and CAD Design Engineer Tom Warrender will take part in the one mile zip line and experience the closest thing to flying as they exceed 100mph, 500ft high in the air! Having made Brake their chosen charity for 2018, all money raised by the company will be gifted to the charity and used to help prevent road deaths and support people who have been bereaved and injured on UK roads.
Phil Tierney, Senior Design Engineer explains, "We're doing all we can this year to raise money to help fund Brake's campaigns throughout the UK. There are five people killed on UK roads every day, so it's vital we support the charity to raise awareness and support those affected by road tragedy." He adds, "Tom and I are very excited about the Zip Line challenge in June, we've watched video clips and seen photos of the Zip Line – it really does look very exhilarating! I'm not a lover of heights which makes this challenge even more of a personal achievement for me; I'm determined not to let the team down!".
Testimony to their contribution to the child restraint system industry over the last 30 years, JMDA is proud to be a member of both CLEPA and SMMT. The team based at the company's headquarters in Pershore, Worcestershire, who between them have a vast array of skills and expertise in the design and development of CRS, also have a sound understanding of complex child safety challenges and child restraint system regulations. This enables them to contribute to important road safety and child seat safety discussions within these associations.
JMDA have recently set up a JustGiving page to make it even easier for people to sponsor Phil and Tom. For further details about the Zip Line Challenge or to sponsor Phil and Tom, please visit https://www.justgiving.com/fundraising/jmdazipline. To find out more about JMDA, please call +44 (0) 1386 426100, alternatively email [email protected]