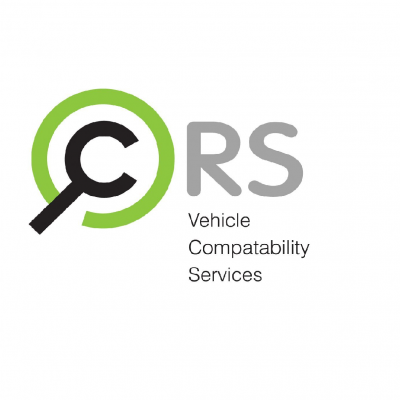 JMDA's VCS Team Launch New Branding
---
JMDA's Vehicle Compatibility Services (VCS) team has unveiled its new logo and fresh branding, which celebrates the division's expansion and growth over the last 12 months and reflects their unique offering to those designing, manufacturing and selling Child Restraint Systems (C.R.S) around the world.
JMDA's fitting list databases contain over 50 separate measurements and specification points covering Isofix fitment and corresponding seating positions, the fitment and location of top-tether points as well as seating and belt dimensions and interior cabin dimensions. It is this data that allows JMDA to build comprehensive 3D fitting-analyses, corresponding to passenger vehicles, which can be matched against existing 3D CAD designs. The VCS division's new branding and logo will support the team's expansion into new global markets, allowing them to be easily identified by those in the industry as the go-to specialists for CRS vehicle compatibility solutions.
Talking of the VCS branding and new logo, JMDA's CRS Compatibility Services Manager, Christopher Raynor explains, "I am delighted with the new VCS logo and branding! It's fresh and forward-thinking and it captures perfectly the services offered by the VCS team. Besides being bold and eye catching, it is in keeping with the general JMDA brand and compliments this very well."
Over the past few months, JMDA's CRS Vehicle Compatibility Services have spanned the globe and spent time extensively researching vehicle seat designs and compatibility with CRS. In collating information from various vehicle interiors, they have been able to further develop their exclusive fitting-list databases. Besides China, JMDA has visited the USA, Brazil, Japan and South Korea. It is this knowledge that the team gathers from countries around the world that gives them a near-global coverage of vehicle compatibility for the CRS industry.
For further details about JMDA and their exclusive Vehicle Compatibility Services, please call +44 (0) 1386 426100, alternatively email [email protected].