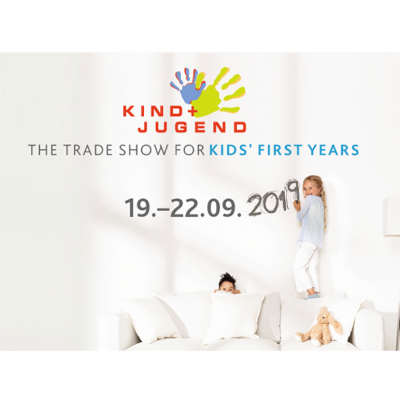 Celebrating Over 20 Years Attending Kind + Jugend
---
JMDA Design will once again be attending Kind + Jugend, the leading international trade fair for premium baby and toddler products in Cologne from 19th to 22nd September, after over 20 years' of visiting the show. The team at JMDA Design will be sharing their recent news of winning a Queen's Award for their dedication to the car seat design industry, their Gold International Design Award (IDA) for the hifold car seat booster, plus the latest industry and regulatory news. Having recently started designing their 100th child car seat, the Kind + Jugend trade fair will prove to be the most significant to-date.
Kind + Jugend which is arguably the most important date in the calendar in the baby and toddler products industry, is a springboard for new ideas, concepts and updates with JMDA Design being at the heart of innovative product design and precision engineering. The show attracts nearly 25,000 visitors from 49 countries when it opens its doors on the 19th September and is critical for announcing new, bigger and better innovations, where everyone attending is searching for that unique idea.
The design team from JMDA Design will be flying in to Cologne with busy schedules to update clients, exhibitors and delegates with key design trends within the industry. Plus, new information regarding our Vehicle Compatibility Services which will soon include pram/stroller-fitting guides as a development of the CRS-compatibility concept.
Derrick Barker, JMDA Design's Founder and Creative Director, is eager to share new developments within the industry, "Even after 20 years' visiting Kind + Jugend this show is still a high point in our calendar. We are leading the world of innovative child car seat design and proud to play a major part in ground-breaking designs that challenge the norm". He adds "This year's visit with the team will be even more special as we have recently started designing our 100th car seat and celebrating our Queen's Award and International Design Award. We're looking forward to another successful show with the team".
JMDA Design are currently booking appointments at the Kind + Jugend trade fair throughout the four days, with both the CRS Design and Vehicle Compatibility Services team members available for consultation.
For more information about JMDA Design visiting Kind + Jugend, please call +44 (0) 1386 426 100, or email [email protected].