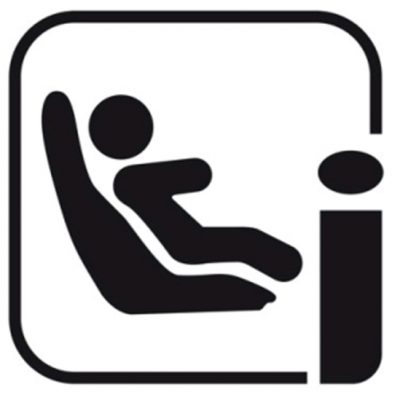 First i-Size Specification Found in a Passenger Car
---
Awareness of the new R129 "i-Size" child car seat regulation is spreading steadily throughout the industry and consumers, but the longer production life-cycles of passenger cars means that it takes a while for new regulations to filter into cars on the road.
JMDA's constant research, participation at industry conferences and its regular in-car studies into vehicle-fitting for child restraint systems helps keep us at the forefront of developments.
We've been keeping an eye out for the first car specifically designed with i-Size in mind and have just found one: the new-for-2015 Volkswagen Passat 'B8'.
An i-Size-compatible car is recognized by the new 'i' symbol at the isofix point in the seats, as well the extra information which should be found in the car's manual. It is always wise to check with the official dealer as well.
Fittingly for a car company involved with the development of IsoFix, they are amongst the first to adapt their cars to the new regulation. This vehicle was also fitted with top-tether anchorages both in the parcel-shelf behind the rear headrests, as is usual for a saloon, but also in the back-panel of the folding rear seats, a position more commonly found in hatchbacks and estate body-styles. Such versatility can only be welcome news for parents.
We look forward to finding more vehicles with the new 'i' symbol!