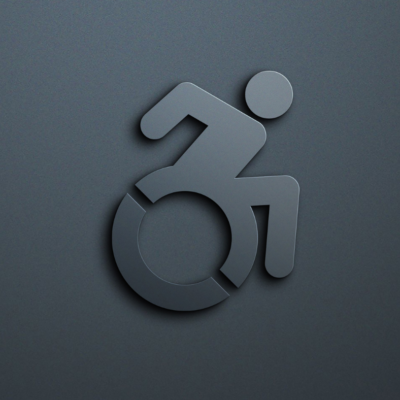 Is integrated styling a key factor in accessibility and mobility product design?
---
The accessibility and mobility products industry has seen a dramatic increase in sales over the last decade, with a wave of new and innovative products aimed at improving the mobility and quality of life for those in need.
The improvement in technology over the years, especially battery technology, has made possible a greater variation of powered mobility products at a lower unit price and with a much lower weight. For example, the compact and lightweight folding mobility scooter clearly demonstrates the wider usage, greater acceptance and loss of any 'stigma' in using such a product and has meant a greater drive for uniqueness, attention to detail and overall integrated styling.  Buyers are increasingly seeing these as lifestyle products and not just necessities and it is inevitable that manufacturers will be seeking a higher level of creative styling on product designs to meet consumer demands and to distinguish their products in an increasingly competitive market.
Attention to detail in accessibility and mobility product design.
Just like other products which have mechanical parts such as engines, frames or suspensions, regardless of whether such elements are exposed or covered by plastic elements, detailing is very important. Every component deserves the utmost attention and cannot be left undesigned, or it will stick out like a sore thumb. All details in product design can be a massive game-changer from the competition and aid differentiation. Where there is no single component that is generic, but part of a cohesive design, this can change the look and feel of a complete style and result in a winning design.
Integrated product design styling creates impact.
In striving for uniqueness, the importance of integrated styling is a massive emphasis on having every single element of the product reflecting a cohesive design around the overall styling of the product itself. Users of such products may well prefer to have the focus on how interesting and stylish their product is, and not on the reason or reasons they need to use one. A purely functional or generic collection of elements that don't exhibit an integrated styling approach will ultimately prove less appealing in an increasingly competitive market.
As the average age-range of users for such products expands to include younger generations, it becomes increasingly important to reflect the styling and design needs of those generations.
As specialists in designing strollers, we understand the importance of attention to details and integrated styling and with 32 years' experience in product design we know how to turn innovative ideas into profitable products. If you would like to find out more about integrated product design styling in the mobility and accessibility industry, please call +44 1386 426100 or alternatively email [email protected].
Plus our next live webinar on Thursday 25th May at 1pm discusses product design in the mobility and accessibility industry, register now here> https://register.gotowebinar.com/register/8937086027959781974