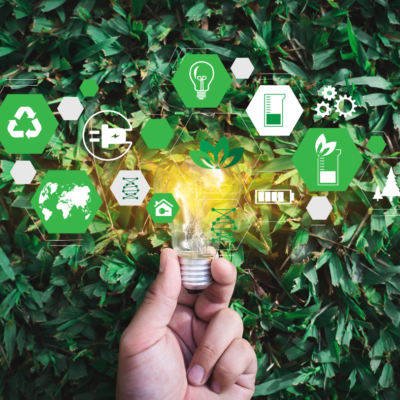 Sustainability challenges and strategies in Juvenile Product Design
---
Sustainability is a hot topic in the juvenile product design industry and our next webinar on the 1st November aims to explore the goals and challenges of designing sustainably, reducing the environmental impact of new products being developed.
Childhood is a time of rapid physical development, manifested by progressive increase in height and weight of the child. Designers of children's products must support their growth through high quality products that are safe and supportive. The difficulty with juvenile product design compared to adults, is that children often find ways to use products in ways they weren't intended, whereas adults have a greater sense of self-awareness and self-preservation.
These potential health and safety hazards add a layer of complexity for designers who must predict misuse actions across all areas of the product, from potential finger traps to choking hazards on small parts. Thus, manufacturers must also consider safety in relation to the products' construction, performance, and integrity of its materials.
The main challenge for juvenile product design
The main challenge for juvenile product design is ensuring the products comply with constantly evolving regulations. Traditionally, such safety standards dictate a lot of the geometry and function of a product and thus the priority is meeting these regulations in the short term rather than focusing on what happens to the product at the end of its life. This is particularly true with child car seats, which need to comply with strict R129 regulation in Europe. The regulation requires largely non-recycled base materials and comprises a stringent age/height range for when categories of child car seats can be used, after which many seats can become redundant and often end up in landfill. Necessary rules around non-resale of used CRS and limited-life usage require such products to be recycled sooner than might be the case for less-strictly regulated products.
Secondly, child car seats are generally made up of metals, plastics, foam, and fabric all in one product. Currently, there is limited infrastructure within waste management in the UK that can deal with products made up of such a multitude of different materials. Specialists in the industry are generally only interested in one or two material types and require these to be separated out prior to disposal otherwise they end up in general waste. This means that it is extremely difficult to implement circular economy principles to car seats and it makes it much harder for consumers to know how to recycle them in efficient ways.
Sustainable juvenile product development means that moving forward requires a joint effort: products need to be safe for children and for the planet, where safety and sustainability work hand in hand. Designers can play a huge part in influencing this. In fact, according to EU research, over 80% of all product-related environmental impacts can be influenced during the design phase.
Strategies for increasing sustainability.
Designing more sustainable products for the juvenile industry starts right at the beginning of the product design process, questioning each stage and challenging conventional and traditional methods with new ideas and inventions.
Design strategies can be broken down into the following three categories:
Product Optimisation – can be implemented after the product has been designed.
Can parts be made using fewer materials, such as topology optimization which can reduce the material usage but still maintain the same mechanical strength and part performance. Sourcing parts locally or perhaps using alternative materials, e.g. recycled materials, where regulations allow. Product optimization is about understanding what material is best fit for use, performance, longevity, and end-of-life and is a key factor to improve overall sustainability and align with circular economy.
Design Development – needs to be considered at the beginning of a project.
Could the materials be easily broken down and used for something else? How long can it be used for? Can the product be easily repaired, reused or recycled? How can the manufacturing processes be more efficient? Could our transport methods be more sustainable? Will it be disposed of correctly at end-of-life?
System Change – questioning current systems with a disruptive change to challenge existing practices.
Can the user repair or update the product themselves if it doesn't affect the safety of a product? Will the product still function well if passed on to second-hand users? Perhaps we could take back the product at end-of-life to ensure proper disposal? Can carbon emissions be offset? Could the product be leased and returned to be refurbished, repaired, or upgraded?
Challenging each part of the product design project to see if a more sustainable solution can be achieved creates discussion and ideas that could be realised. One of these thoughts could be combining different functions into one unified product that could then extend the product life and ultimately save on resources by not requiring parents to purchase more than they need.
A great example of this could be combining a cot and rocker for an infant, or a children's stroller and bike seat. Alternatively, if we know a product has a short useful life, then it needs to be designed in a way so that the materials can be easily extracted from it or made from biodegradable materials to begin with. We could use recycled material for child car seat fabric or design all metal parts in a modular way so they can be easily removed from the plastic to aid recyclability. It's small changes like these that can have big long-term positive impacts.
Collectively, we can evolve our attitude towards the topic of sustainable design and inspire products for the future. To find out more about sustainability challenges in the Juvenile Product Design Industry, register for our next LIVE webinar on 1st November >>> https://attendee.gotowebinar.com/register/1023813976946789134