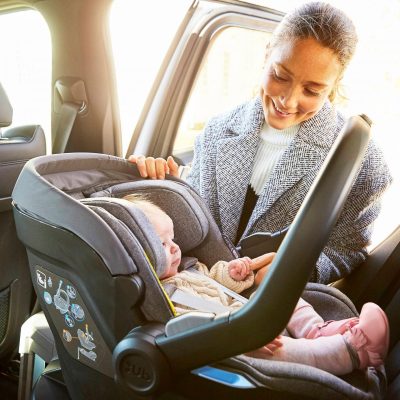 The balance of safety and uniqueness in CRS design
---
In the Child Restraint Systems (CRS) sector which is heavily regulated, and safety-standards driven, creativity now leads together with mechanical and technical challenges.
With the increasing demand for a well-built seat, that combines a solid mechanical structure, with a custom-made dressing over it, manufacturers and retailers are asking for products that are different and completely outstanding from the rest of the competition. The demand for differentiation and uniqueness in CRS Design has been fuelled by market saturation where the industry sees products with similar features as less desirable, driving down the price point.
Customers, especially the ones retailing for the APAC region, are getting more exposed to the European taste and design flavour, so they're now requesting the fair share of "well-designed" products, that are no more just a "me-too" copy version of a well-selling existing CRS seat.
Walter Mosca, Senior Industrial Designer at JMDA Design explains "Just like in the car industry, where most of the latest vehicles, due to regulations and packaging, are fairly similar to each other, a small detail that distinguishes your product from the rest of the competition, could go a long way in terms of perceived value. One example of this is the return of the rear light bar trend, that spans the whole width of the car, merging the taillights in one seamless body. Porsche recently revived this solution and many other manufacturers, especially the ones under the Volkswagen holding group, followed right away."
The area where uniqueness in CRS can be maximised is the attention to detail. As much of the body of a child car seat is well hidden underneath layers of plastic and soft fabric, every small detail can contribute to a cohesive and homogeneous product. A small branding label stitched within the fabric layers, could give the feeling of extra value that manufacturers and retailers are looking for to satisfy a quality-focused market such as the modern CRS sector.
JMDA's next industry focus webinar is planned for Thursday 18th November, which also marks National Road Safety Week. Call +44 1386 426100 for more information.