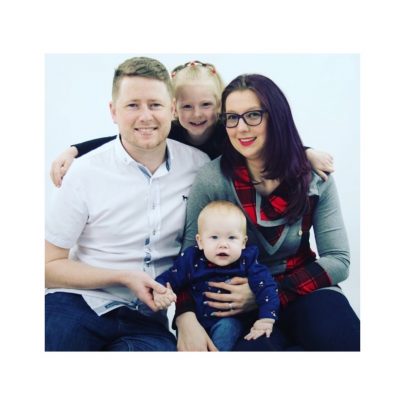 Chris Lester's Night Run For Two Special Charities
---
JMDA Design team member, Chris Lester, takes on the challenge of a 7.5km Night Run on the 28th August 2019, to raise money for two special charities which are close to his heart; Trinity Palliative Care Services and Brian House Children's Hospice based in Blackpool. Chris, whose son Isaac, now aged 1, was born premature and then diagnosed with a complex condition called hypopituitarism, receives ongoing care from the two charities and is raising money to help them continue their vital support to the whole community.
The 7.5km Night Run under the illumination lights in Blackpool, takes place at the end of August and is the first charity run by Chris Lester. Passionate about raising much needed funds for both Trinity Palliative Care Services and Brian House Children's Hospice, Chris' family receives respite care a day a week and two nights a month allowing them to relax knowing that Isaac is in a safe place. This has allowed them to spend some quality time with Phoebe their daughter who has watched while her brother has experience so much at such a young age.
Chris Lester explains what these charities mean to his family and why he is reaching out for support in sponsorship, he says "We looked for some extra help to give us some respite for Isaac and allow us to spend some much needed time with Phoebe as well. Phoebe had seen a lot about her brother since he was born and while Elise, my wife, and I were still getting our heads around Isaac's condition we wanted to also set some time to focus on Phoebe. This is when we found Brian House Children's Hospice. We applied and were accepted for respite."
Chris adds, "The work that they do is truly fantastic and having met a number of people who have children that go to Brian House and people who use other aspects of Trinity Hospice, they all say how brilliantly they operate and what a valuable service they provide to them and their loved ones."
If you would like to offer your support and sponsor Chris in his 7.5km Night Run in Blackpool please visit his JustGiving page here >>> https://www.justgiving.com/fundraising/christopher-lester1
For more information about Chris Lester's Night Run for charity please call +44 (0) 1386 426 100, or email [email protected].