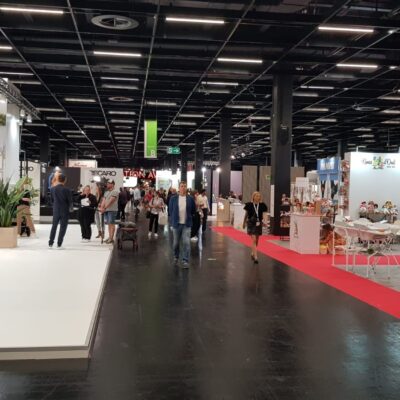 The highlights of JMDA at Kind + Jugend 2022
---
Once again Kind + Jugend was the spotlight for the nursery industry with around 10,000 trade visitors and the JMDA Design team were delighted to attend on the 8th and 9th September.
The highly acclaimed International Trade Fair which takes place every year in Cologne, featured 500 exhibitors and a range of visitors from 103 countries, with 75% of delegates attending from overseas. JMDA Design, attend Kind + Jugend every year and is a high-point in the calendar, connecting with the clients, suppliers and new contacts. This is part of our unique, long history with the show and the nursery industry, as one of the global leaders in child car seat design.
Chris Raynor, Director at JMDA Design says, "We always look forward to Kind + Jugend, having those face-to-face conversations about trends within the industry is hard to beat when delivering cutting edge design. We not only caught-up with clients and existing contacts, but also made many new connections. We're pleased to say that the dates for Kind + Jugend 2023 are already on the calendar and we are looking forward to it."
Returning to a physical fair rather than a virtual event due to the COVID-19 pandemic, Kind + Jugend once again brings together the nursery industry and JMDA Design will also be attending the Harrogate International Nursery Fair in Harrogate, England, from the 16th – 18th October 2022.
For more information about JMDA Design attending the Harrogate International Nursery Fair, please call +44 1386 426100.