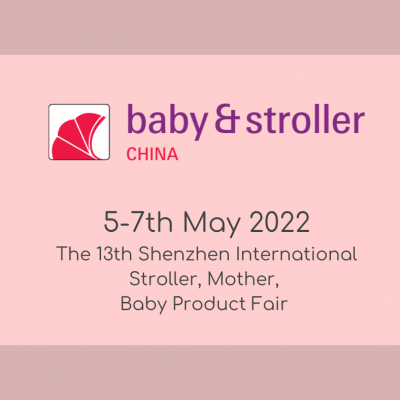 JMDA to attend Shenzhen Baby & Stroller China Fair
---
Jason Song, JMDA China's General Manager, is delighted to once again be visiting Baby & Stroller China, The 13th Shenzhen International Stroller, Mother, Baby Product Fair on 5-7th May 2022.
The fair which has been postponed and has its new date in May, is being held in the Shenzhen World Exhibition & Convention Centre, which is a brand new venue.  It will be a highlight in the nursery industries calendar and is set to be its biggest yet.
As the largest trade platform for the respective industries in South China, Baby & Stroller China is a fair that helps the nursery industry to expand into China's baby products market.
Jason Song, JMDA China explains, "I am looking forward to visiting the Baby & Stroller Fair Shenzen, as it's a great opportunity to bring the nursery industry together in a dynamic way. As a leading design company for Child Restraint Systems (CRS) in the nursery industry, JMDA have been specialising in the product design of child car seats for more than 30 years.
Since 2019 we have been designing more strollers, highchairs and other baby products which are iconic in the industry, as the market demands a more creative and holistic design which JMDA can offer. The Baby & Stroller Fair Shenzen, is the perfect opportunity to connect with clients. If you would like to meet or perhaps you would like to book an appointment, please email me at [email protected] for more info".
With over 30 years' experience in the nursery industry, JMDA Design is an award-winning product design agency. For further details regarding the Baby & Stroller Fair visit> https://shenzhen-international-stroller-mother-and-baby-product-fair.hk.messefrankfurt.com/shenzhen/en.html