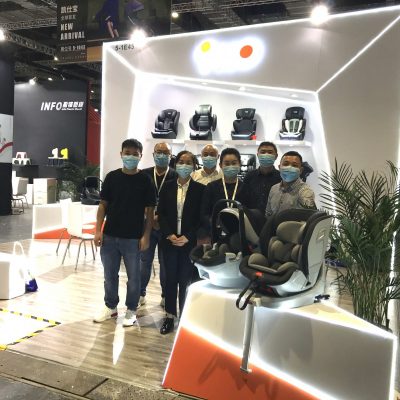 JMDA Design attend CBME fair in Shanghai
---
JMDA Design visited the Child, Baby and Maternity Expo (CBME) on 10-12th October 2020 and reflect on a successful show.
Jason Song, JMDA's China Office General Manager, was pleased to join clients YKO to see the launch of their new family base I-size child car seat with 40-125cm toddler seat and 40-85cm infant carrier, designed by JMDA, taking centre stage.
The CBME Exhibition was trending new products and design language which will inspire distributors and consumers. The China market is thriving and JMDA continues to support clients seeking to develop innovative and progressive designs. During these times of travel restrictions, JMDA and its China office is fully capable to support the customers for product development and project management with Chinese manufactures and distributors.
For more information about JMDA Design at the CBME fair, please give us a call on +44 (0) 1386 426100 or email [email protected] Or +86 18602190182 [email protected]