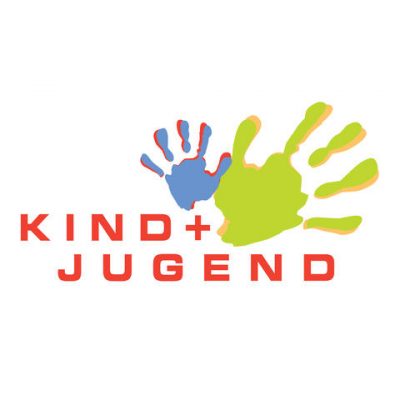 JMDA Attend Kind And Jugend 2018 With New Italian Team
---
Members of JMDA's UK team will be joined by their Italian colleagues from DGS-Project at this year's Kind And Jugend trade show. The show is the leading fair for kid's first years held in Cologne from 20-23rd September 2018.
JMDA are pleased to be returning to the Kind And Jugend 2018 trade fair, this year with their Italian colleagues from DGS-Project. JMDA's Child Restraint System (C.R.S) and juvenile product design specialists will also be in attendance. They will be eager to discuss the company's expanding global design capabilities. The team will also be presenting their new CRS Dynamic Testing Services to the industry. This complete holistic service provides the ultimate development environment in which to run multiple dynamic tests to check CRS designs meet performance and ECE requirements.
JMDA's Studio Design Manager Chris Carter explains, "This year's Kind And Jugend  2018 trade show is the perfect opportunity to introduce our Italian colleagues from DGS Project to the industry and our network of clients and suppliers. We're looking forward to talking more about our in-house crash testing facility in Italy . We'll also explain its many benefits to visitors at the show." He adds, "Along with some of our DGS colleagues, JMDA's Vehicle Compatibility Services team will also be attending. The team have recently unveiled their fresh new branding and a new logo which will support their next phase of growth. The VCS team will be on hand to discuss their comprehensive fitting list databases. These are essential for CRS designers, manufacturers and suppliers when considering the design and subsequent marketing and distribution of advanced CRS."
The Kind And Jugend 2018 trade show for kid's first years is the leading international trade fair for baby and children's nursery products, CRS and travel systems. The annual event is attended by some of the world's top designers and manufacturers of high-quality baby and toddler products. The show will once again bring together around 1,200 providers from approximately 50 countries with over 22,500 trade visitors from all over the world. This year's event will undoubtedly focus on emerging design trends within the industry. There will also be a focus on new product developments with environmental consciousness and sustainability in mind.
A highlight of the company's calendar, the fair is a perfect opportunity for global commerce. Besides meeting with existing customers to discuss ongoing projects, the JMDA team look forward to networking with potential customers looking to work with an award-winning design consultancy at the forefront of advanced CRS and juvenile product design.
To arrange to meet the team whilst they're in Cologne, please call +44 (0) 1386 426100, alternatively email [email protected].