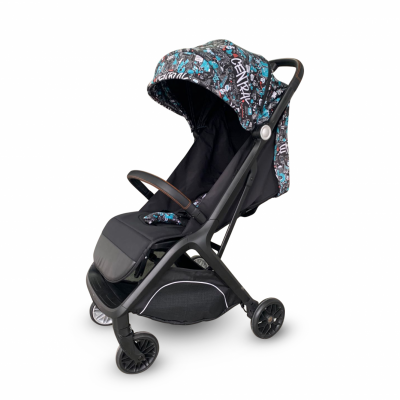 LIVE WEBINAR: Is integrated styling a key factor in stroller design?
---
JMDA Design announce their next live nursery industry webinar on 'Is integrated styling a key factor in stroller design?', will be held on Tuesday 5th October at 1pm BST. Once again focusing on stroller product design, their next webinar will explore why having a unique product with an integrated design, can enhance brand positioning and ultimately increase sales.
With the stroller market experiencing an all-time high in sales, fuelled by online purchases during the COVID-19 pandemic, a more in-depth look into stroller trends can help shape future designs and meet the ever-changing demands of consumers. Once manufacturers were content with a 'me-too' product adapted from an existing concept, now uniqueness in stroller styling is critical.
Walter Mosca, Senior Industrial Designer at JMDA explains, "We have seen a surge in demand for unique or individual style in the stroller industry to help manufacturers differentiate their products. Integrated design throughout a stroller is also key to building a dynamic look that flows throughout the product".
Walter adds, "Of course new materials can also enhance the brand positioning of strollers in the marketplace and the introduction of style icons from the fashion industry can positively impact demand, creating stroller envy amongst consumers. It's an exciting time in the stroller industry and the JMDA Team are proud to lead the conversation at our next live webinar on Tuesday 5th October at 1pm BST."
Further to their success at the last live webinar in June on the topic of 'Do strollers pack properly in a car boot', JMDA's next webinar echoes the importance of stroller styling and the impact on the wider industry.  Currently celebrating their 30th anniversary and having two Red Dot Awards for Design Concepts and The Queen's Awards for Enterprise: International Trade 2019, JMDA are perfectly placed to lead an industry discussion on stroller style.
If you would like to book your place at the next LIVE JMDA webinar visit >>> https://attendee.gotowebinar.com/register/1844512537301864204 or alternatively if you need any further information please contact Chris Raynor on +44 (0)1386 426100.