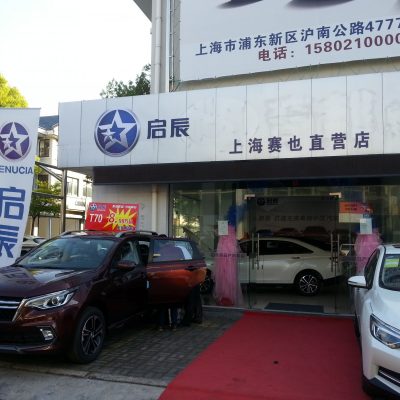 JMDA's Vehicle Compatibility Services Team Is Back In China For Research
---
Keen to expand its vehicle compatibility services knowledge and to keep on top of China's major CRS market, staff from JMDA's Vehicle Compatibility Services team recently returned to China with the aim of measuring more of the country's local passenger-car market.
JMDA Design has long had a presence in China. With an office in Shanghai managed by Jason Song, JMDA is familiar with the developing automotive scene. China is now the world's largest passenger-car market and with over thirty domestic car brands and many China-specific vehicles by foreign manufacturers, it is important for JMDA's Vehicle Compatibility Services team to have specific knowledge of the country's passenger-car market. Besides supporting JMDA's Vehicle Compatibility Services team and enhancing their unique region-specific fitting lists, the data acquired during this trip to China will also be used by the company's design and engineering teams to create more complex and innovative CRS designs to better suit passenger cars used by consumers.
JMDA's CRS Compatibility Services Manager, Chris Raynor explains, "Amongst the Chinese brands of vehicle, the fitment of Isofix or top-tethers is very varied and while many brands are catching up to such standards, the coverage is far from universal. Seatbelts are often considerably shorter than equivalent European vehicles, but this can also be the case for China-specific versions of European cars. Many European luxury cars are also built in China specifically for that market, but often with a few extra centimetres in the wheelbase, as 'L' versions which frees up more cabin space for rearward-facing CRS in particular". He adds, "Our specific fitting lists consisting, amongst other things, of top tether and D loop position measurements are essential for companies looking to design and sell CRS throughout the world."
Over the past few months Chris and the team have spanned the globe researching cars of all shapes and sizes from various manufacturers to build their fitting list databases. Besides China, JMDA have visited the USA and Brazil as well as Japan and South Korea. It is this specific knowledge that JMDA gathers from countries around the world that gives them a unique offering for vehicle compatibility in the CRS industry.
For further details about JMDA's Vehicle Compatibility Services, please call +44 (0) 1386 426100, alternatively email [email protected].